No more stuffy trainings. Let's bring some fun into DEI, ethics & compliance to improve workplace culture!
An Engaging & Innovative Approach to Training
At Ethintegrity, we take a non-traditional approach to learning. Our workshops are designed to cultivate and implement a culture of inclusion and creativity. This creates a knowledgeable and empowered workforce providing organizations with a distinct competitive advantage.
How do you engage?
We do this through various innovative techniques (both in-person and online), including the LEGO® SERIOUS PLAY® (aka "LSP") methodology, which focuses on the "power of play."
"Play" does not mean that you aren't working or learning. When used strategically, "play" is how we effectively build skills to make work more efficient, innovative, and profitable. Combining "play" with courageous conversations encourages a robust dialogue that will resonate with your team by creating captivating employee experiences.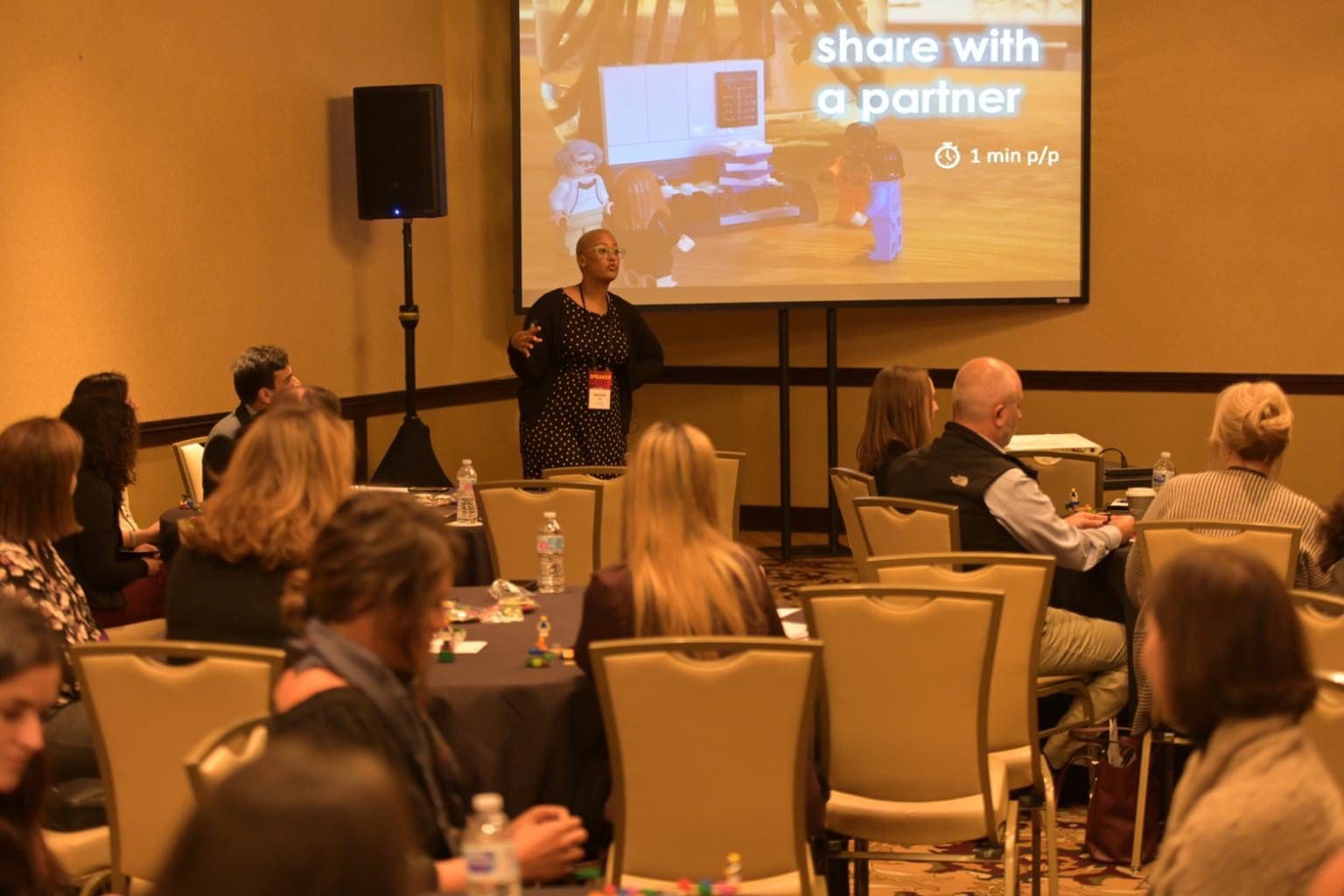 How does it work?
Creative & interactive workshops ensure all attendees
are 100% involved in the session;
engage with other participants;
use active listening, and
assist in generating innovative ideas on the workshop topic.
It also creates a safe environment where global participants can learn across languages, cultures, and educational levels, give constructive feedback, and actively learn and understand laws and policies that apply to their everyday work environment.
Besides, it's a fun way to engage with the staff! People tend to remember experiences more than PowerPoint presentations. Innovative workshops create shared memories that involve stories and learning experiences from peers, not just the facilitator.
Utilizing our core values of Innovation, Inclusion, and Empowerment, we create unforgettable employee experiences from keynote speeches to innovative workshops that will captivate and motivate your attendees.
Who do you train?
Ethintegrity provides practical & innovative training for staff, senior leaders, Board of Directors, and company employees.
Executive Management & Leaders
Ethintegrity can customize ethics-specific training for your executive management based on scenarios the leaders encounter in their day-to-day roles. This training can focus on ethics (i.e., tone at the top, handling sensitive issues reported directly to them) and subject matter-specific topics (i.e., anti-bribery, antitrust, etc.) and inclusive leadership and managing unconscious bias.
Compliance Department
We provide training to Compliance department staff on how to implement and communicate their compliance program effectively. Training includes exercises evaluating current programs' effectiveness, communication styles across different cultures and countries, and best practices and enforcement trends in the compliance field.
Board of Directors
Ethintegrity can help you optimize your board's effectiveness by providing highly interactive training to help your board fulfill its role and make a real difference in your company's performance. Practical training takes you through the best practices of the world's best-performing boards and helps you explore your board challenges. Our training is customized with your input and takes a practical and pragmatic approach because every board has a unique role in company oversight and duty to stakeholders.
Company Employees
Ethintegrity can help you develop training and awareness tools to engage your employees in an efficient & interactive way effectively.
What types of workshops does Ethintegrity facilitate?
All workshops are customized based on an in-depth discussion with the sponsor.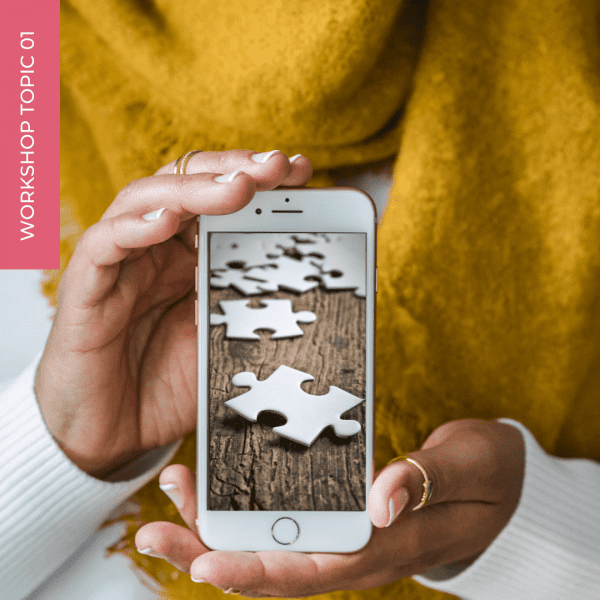 01

Diversity Deconstructed
What exactly is Diversity, Equity & Inclusion (DEI)? With the ever-changing landscape of what is acceptable & unacceptable, it's no wonder you aren't sure what to do or where to start. This engaging workshop removes the anxiety & fear. It introduces you to the world of DEI that helps increase awareness & understanding in a judgment-free safe space so that you can talk about sensitive issues and begin to build a solid foundation for your business to continue the discussion and address the identified gaps.
This 3-part series focuses on:
Deconstructing "DEIB" — Breaking down the ever-expanding definition of diversity
The "B" Word — Understanding implicit & explicit bias

How to Understand & Effectively Respond to Microaggressions – From the perspectives of the target, initiator, and witness
02

How Diversity, Equity, and Inclusion (DEI) Can Affect and Empower your Compliance Program
How do you make your program, training, and procedures inclusive and not exclusive? We will answer that question and more by focusing on understanding DEI through a compliance & ethics lens! This workshop removes the guesswork on integrating DEI into your compliance program to ensure that your policies and procedures are understood and embraced throughout the organization. In this fun and innovative workshop, you will gain an understanding of:
How you discharge your duties to how to communicate and enforce your compliance programs effectively
5 common types of bias in compliance programs
How to identify & address DEI (i.e., bias) gaps to ensure a more equitable & ethical workplace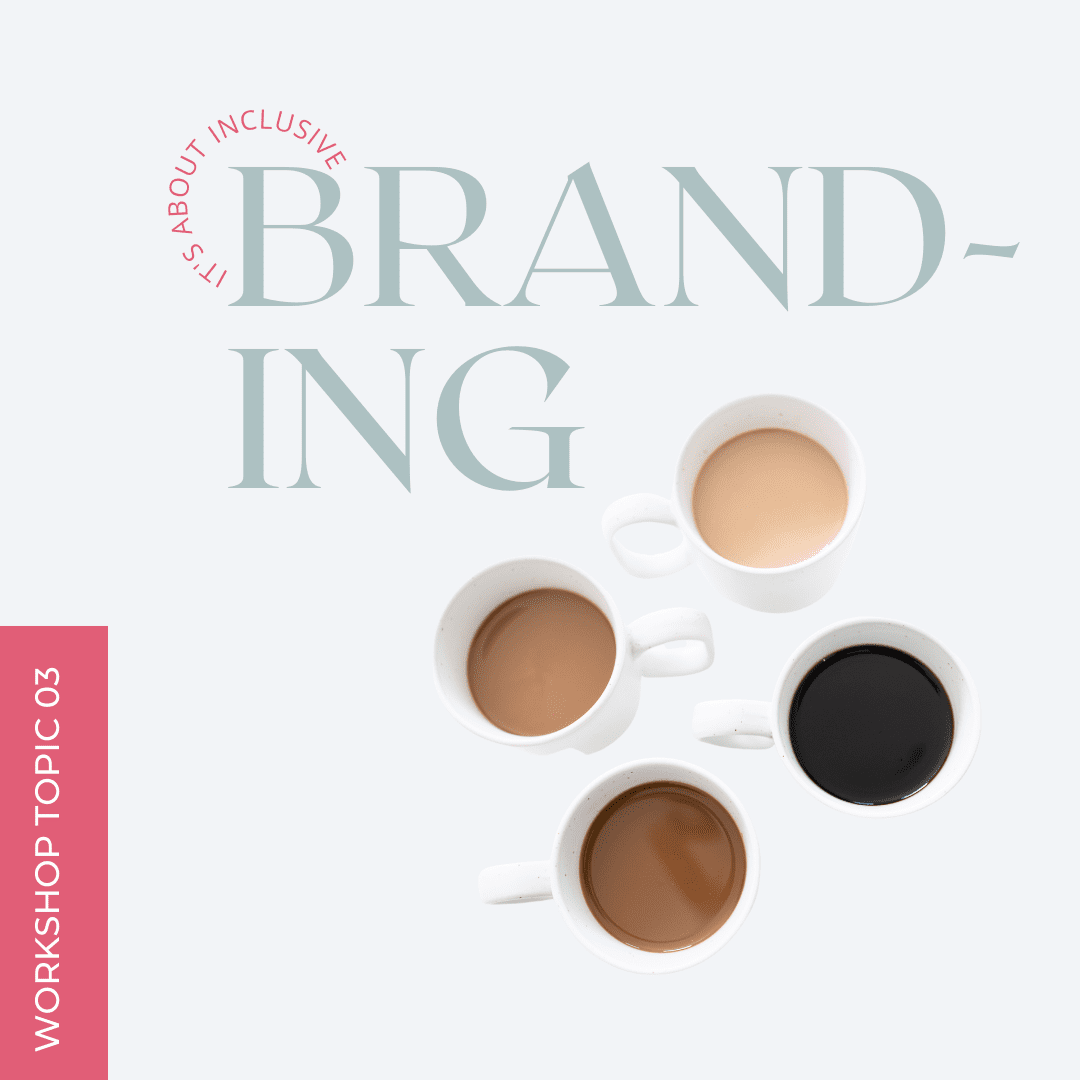 03
How to Use DEI & Ethics to 
Create 
Impact
and 
Increase Brand Value
When does your brand go from creating value for your 'ideal client' to being a victim of cancel culture? It's the forethought and intentional planning inclusive of ethics & DEI that goes into your business strategy, marketing & customer experience. This is what separates ordinary organizations from extraordinary ones! Find out how DEI and ethics work together for greater value, impact, and increased competitive advantage.
In this workshop, we will use my R.I.S.E. method that helps businesses ensure that the marketing and communication of their products & services are inclusive. This method empowers businesses to identify who they (and their business) are; the demographics of their ideal client; how to inclusively design their products & services; and how to effectively market their products & services. Specifically, we will discuss how to:
Figure out the Unique Diverse Identity (UDI) of yourself, your organization, and/or your department
Identify your ideal client's demographics (internally & externally – i.e., who are you trying to market to?)
Understand ways to design services & products inclusively
Execute marketing & communication campaigns effectively & inclusively
Appropriately respond to PR-related missteps and mistakes
Additional facilitated session topics include:
Ethics & Compliance
---
Solving Ethical Dilemmas

Creative Messaging to Increase Program Awareness & Engagement

Effectively Increasing Employee Engagement

Department Branding & Identity

Global Anti-Bribery

Best Practices for Ethics & Compliance, etc.
Diversity & Inclusion
---
Understanding Unconscious Bias

Constructive Ways to Handle Microaggressions

Inclusive Leadership 

How to be an Effective Ally

Culture Humility & Constructive Discomfort

Understanding DEI 
Leadership 
---
Complex Problem-Solving

Tools for Developing Emotional Resilience

Team Building

Strategy & Vision Setting

Change & Conflict Management

How to Set the Correct "Tone from the Top"
Why Ethintegrity?
Ethintegrity has a proven track record of developing and delivering creative workshops that lead to actual results. Whether online or in-person, our workshops & trainings utilize various methods (i.e., gamification, breakout rooms, LEGO® SERIOUS PLAY®, diagnostic cards, StoryCubes, interactive storytelling, etc.) which are guaranteed to resonate with your audience and drive awareness and retention. Facilitating an interactive "play" workshop is not just playing with LEGO® bricks or cards. It's about using a methodology that empowers attendees to engage thoughtfully, increasing knowledge and awareness.
Nichole has been trained and certified in LEGO® SERIOUS PLAY® methods and materials by Play Strategy and the Emotional Culture Deck method by Elephants & Riders.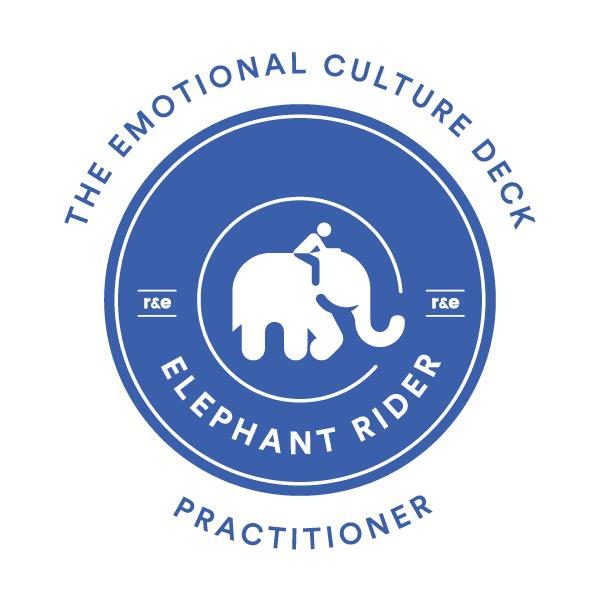 "Nichole's workshops are engaging, fun and full of content. Her experience shines through and she is a real leader in this field. We can't wait to have another session with her."

Jessica Masters

Finance Director - Philip Kingsley
"It is clear that Nichole is an expert and thought leader in the Diversity, Inclusion & Ethics space. She absolutely radiates knowledge in this area, has a genuine passion for the subject matter and is on a mission to empower conscious social change.

Having attended a workshop hosted by Nichole at the Allbright Club, what really struck me was her knack of taking complex and what can be uncomfortable subject matter and making it tangible so that she can constructively challenge belief systems and offer a new, more productive and inclusive way of thinking and being. The use of "Lego Play" is also genius in opening and shifting the narrative and providing an excellent tool for participants to feel empowered discussing scenarios or themselves, which they might otherwise feel uncomfortable doing so. As a speaker, Nichole's style is engaging and inspirational. You immediately want to listen to what she has to say and come along with her on her journey. I took a moment to scan the sold out room and every single person was totally entranced on Nichole, nodding in agreement absorbing what she had to say. It was a joy to witness.

Nichole's gift lies in her ability to lead, teach, motivate and inspire. What you get when you work with Nichole is not only her expertise but her in her authentic truth, being and actioning the change that she wants to see in the world.

I highly recommend Nichole if you are looking for a speaker or an expert who can creatively problem solve in your organisation to boost awareness and deliver sustainable D&I or compliance programmes."

Gina Unterhalter

Leadership & Business Coach, Founder of Empowered Coaching Limited
"I had the pleasure of working with Nichole Pitts for over two (2) years, as her client, in which she provided compliance advisory services for my organization in the areas of policy development, training, internal communication, and served as my trusted advisor to support me in my role as the senior compliance officer for a wholesale insurance brokerage, with operations in North America, United Kingdom, and Europe. I have been in the ethics, risk management, and compliance arena for over thirty (30) years and have come to appreciate that it takes a certain temperament and skill to effectively serve as a compliance practitioner. Based on my observations these last two years, Nichole possesses such skills, temperament, and diplomacy to know when to challenge my assumptions, but always assisting with the goal of embedding and operationalizing an effective compliance structure and culture. Not only would I highly recommend Nichole to others looking for a sound and creative ethics and compliance professional, but it is also my hope to work with her on future projects."

Michael E. Blackshear

SVP, Chief Compliance Officer Ryan Specialty Group
"Nichole facilitated a personal development workshop at a Vision Weekend that I hosted and she was fantastic! Her LEGO Serious Play facilitation was amazing. It was engaging, thought-provoking and set the best atmosphere for the women to reflect on 2018 while creating a plan for 2019. She was very professional to work with, had great ideas during the planning process and came prepared to lead the workshop with great enthusiasm. Nichole was a highlight of the weekend. I cannot recommend her enough and I look forward to partnering with her again."

Nicole S. Clark

Executive Director, Goldman Sachs
"Greetings from the Jindal Global Business School!

I am writing to thank you for delivering a guest lecture on "Business Ethics in Action"on 19th October 2021 and "Becoming a Conscious ChangeMaker" on 26th April 2022 in the course Business Ethics and Value Clarity at the Jindal Global Business School (JGBS).
At JGBS, we immensely value the learning that our students derive from listening to practitioners and experts in addition to the regular in-class teaching. It has been our sincere effort to continue this important learning and this endeavor was only achievable due to the generous contributions of experts such as yourself.

On behalf of JGBS, I would like to extend our heartfelt thanks to you for taking the time out of your busy schedule to deliver this guest lecture and interact with our students. Your session provided a rich learning experience for our students and they enjoyed and valued your talk. We deeply value your generosity with your time and your willingness to associate with JGBS and look forward to future associations."

Prof. (Dr.) Mayank Dhaundiyal

Dean, Jindal Global Business School
Thank you for a great presentation today. We actually had a pretty robust discussion regarding our compliance program following your presentation, based on the content/best practice recommendations you shared. Glad to be able to let you know the audience was definitely listening and took away a lot from your session.

H. Kristen Chung

Assistant General Counsel/Sr. Director, Legal & Compliance - NYK Group Americas, Inc.
A Lego fan even as an adult, I was thrilled to hear how Nichole Pitts increases employee engagement through the use of Legos. She walked conference-goers through exercises using Legos that helped them learn new ways to communicate and articulate complex compliance concepts in very practical ways. And hey, we got to play with Legos the whole time!

Kate Smith

Former CECO at Convercent, currently Vice President, Ethics Office - Assurant