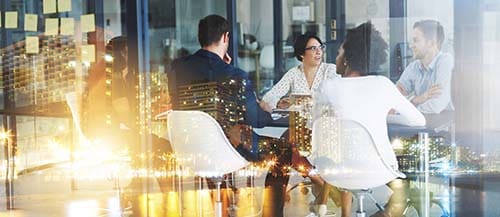 Ethics & Compliance Program
Assessment and Evaluation
Continuous improvement is part of an effective compliance risk management system. As businesses grow and change to react to the market, compliance programs should be evaluated regularly to ensure that the program is still "fit for purpose" and seen as a competitive advantage, not solely as a cost center. A comprehensive program assessment will help you ensure that your program accurately identifies and mitigates risk while optimizing the tools and policies. The program assessment can include:
An in-depth review of the company policies, tools, systems, etc.
Interviews with leadership, compliance staff, and company staff across departments and regions
Review of training materials and feedback
Program reviews are evaluated against the guidance recommended by various government entities and industry best practices. The report will contain an in-depth assessment of what is working and recommendations to strengthen your program, as well as a high-level Executive Summary Snapshot for you to share with your Board of Directors and Executive Management.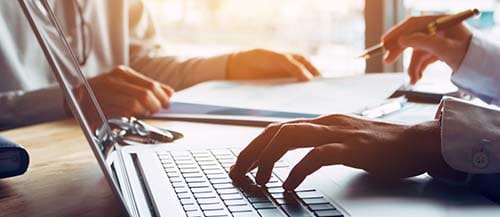 Ethics & Compliance Program
Development and Implementation
Good business practice is dependent upon a healthy & sustainable compliance program. Ethintegrity can help you develop a program that can accurately identify risks based upon business practices and implement mitigation measures to minimize those risks. Creating a compliance program from scratch can be a daunting & overwhelming task.  However, with the right people advising on best practices, you can ensure you use your time and resources effectively to develop a "best in class" program for your organization.
Ethintegrity provides the following to help you with program development:
Business Risk Assessments
Program Implementation – to ensure that your program meets the recommended guidance by applicable government entities and industry best practices
Policy development (i.e., drafting of a Code of Conduct and subject matter specific policies)
Compliance toolkits
Compliance Champion / Ethical Ambassador program development
Compliance & Ethics training modules
Compliance Department branding & communications
Diversity, Equity & Inclusion
The world we live in is a melting pot of social identities. Ideally, we want our workplace to be reflective of the demographics of our society. To achieve this, you need to challenge people to unlearn certain beliefs & assumptions to have a more equitable culture. Diversity, Equity & Inclusion (DEI) requires bravery, humility, dedication, and an open mind. The ultimate goal of DEI is to create equity and a sense of belonging in your organization.
We can help you find ways to create spaces and opportunities in your organization that allow people to communicate more effectively with one another, identify & address individual & systemic biases, and start building bridges across the gaps in differences. Ethintegrity provides the following to help you with DEI:
Culture Assessments
Measuring Program Impact & KPIs
Employee Resource Group (ERG) Framework Development & Implementation
Customized Training & Workshops for leadership and your global workforce. Topics include Inclusive Leadership; Culture Humility & Constructive Discomfort; Understanding Diversity, Equity & Inclusion; Intersectionality; Unconscious Bias; Allyship; Developing Emotional Resilience, etc.
DEI Strategic Plans and toolkit
DEI Audits & Assessments
There is a lot we can all learn in the world of DEI, and the investment is worth it. Ensuring a diverse and inclusive organization improves your employees' happiness and retention and contributes to your company's overall bottom line—diversity & inclusion work. And we can make it work for you.
Identity & Branding and a creative Communication Plan are the key components to effectively driving your program's awareness. Utilizing innovative "campaigns" to introduce diversity, equity & inclusion (DEI), and ethics-related topics will make your program easily identifiable.
Communication Plans increase engagement, awareness & understanding of your department and program and provide a strategic roadmap for your department & senior leadership. It also allows you to be proactive vs. reactive in messaging about essential topics and reduces "learning fatigue."
Ethintegrity can help you develop a Communications Plan that will include various innovative tools that will effectively and creatively share your message to maximize impact and retention. Ready to start communicating dynamically? Contact me for more information.
"Witnessing Nichole build a world class compliance program from scratch was truly impressive. Nichole will maneuver through tight deadlines and organizational hurdles to get the job done. On the way, she will stand up with poise and determination for what's the right thing to do for an organization. A true professional."

Former General Counsel EMEA - Louis Berger International
"Standout talent is the phrase that comes to mind when I think about Nichole. I have had the pleasure of knowing her for 3 years, during which we had the opportunity to collaborate in different projects. Above all, I was impressed with Nichole's ability to promote a solid compliance culture within the company; build a robust portfolio of materials related to this field such as the company´s code of conduct, posters, etc.; and also to provide training to all employees, among other outstanding actions.

As well as this, she demonstrated an exceptional ability to deal with regulatory agencies; solve problems through an indirect and creative approach; evaluate risks and also confidently communicate any interpretations and decision to regulators, employees, clients, and business partners.

Finally I would also like to highlight Nichole´s fellowship, kindness and unique personality."

Raquel Suarez

Marketing and Communications Manager (Spain) - WSP
"Nichole is an exceptional talent and a model of ethics and integrity. I had the opportunity to work with Nichole for almost three years and was always highly impressed by her ability to assess the big picture and drive compliance through a collaborative approach. I truly enjoyed working with Nicole and highly recommend her to anyone that requires assistance from a talented compliance and ethics professional."

Christian Cooper

Managing Director - BDO USA, LLP
"Nichole is a pleasure to work with. I worked with Nichole for 3+ years [at Louis Berger}. She is extremely knowledgeable in her field. She is a self starter and a fantastic multitasker. She has great ethical values and a passion for her work. She is an asset to any organization."

Toni-Anne Andrisano

Vice President of Tax - Bed, Bath & Beyond
"Well-traveled, well-versed, well-rounded and world class is what comes to mind when I think of Nichole. She's very knowledgeable with anti-trust laws nationally and internationally. Nichole gives 200% into every project and goals set before her. She possess high ethical standards and produces the best results. I highly recommend her for business needs."

Sharalyn Daniel

Product Steward - Americas at FiberVisions - An Indorama Ventures Company