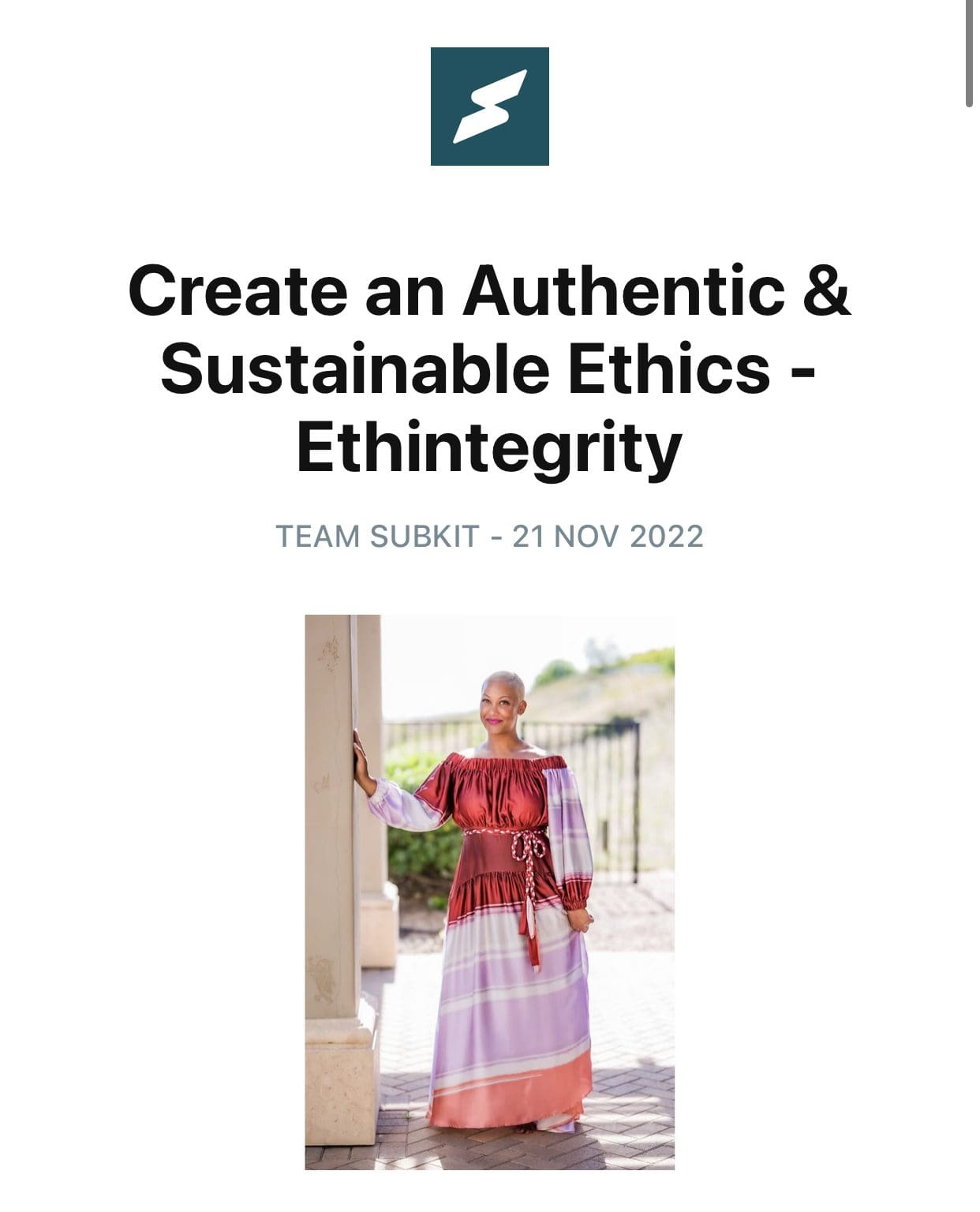 Published in Go Solo
Nichole Pitts
Ethintegrity is a boutique consulting firm focusing on a culture-based approach to diversity, equity, and inclusion (DEI) and ethics & compliance. I use innovative techniques to help organizations drive awareness and implement sustainable programs, resulting in a diverse and ethical culture embedded in the organization's DNA. My clients have included UNOPS, Warner Music Group, Eurosport, United International Pictures, and more.
What are the top tips you'd give to anyone looking to start, run and grow a business today?
Understand Your Ideal Client Demographics. Who are you trying to market to? This is where we get specific. For example, do you state that your ideal client is a women entrepreneur? If so, are they specifically cis-gendered women, or are you also including trans women and non-binary? If so, then you may want to ensure your marketing materials use "womxn" vs. "women" to show this inclusion. Doing some market research with your desired client base will provide rich feedback about the type of demographics you should ensure your address in your marketing campaigns.
Services & Products Designed Inclusively. Inclusive design is an approach/mindset/practice that ensures everyone across the full range of human diversity, regardless of their identity or background, can fully access and benefit from products, services, and environments that you create. Have you ensured that your product or service is accessible to your ideal client base? This is where the feedback from your ideal client proves to be invaluable.
Executing Marketing & Communications Effectively. How accessible are your marketing tools? Have you ensured that it is accessible (i.e., website and emails)? Do you serve clients around the world? If so, have you considered having your website translated to broaden your appeal and client base? Are you using the demographics of your ideal client in your marketing campaigns? And do you have a "crisis plan" in place to help you quickly and effectively manage any unanticipated backlash from marketing?
To read the full article, click here.